Happy Wednesday to my visitors and readers. I am going to tell share with you on the Braun's new thermometer, IRT6030. Being a mommy of two sons, I am always 24/7 to care for them. Especially if they have fall sicked, when a child's having fever we need to have thermometer by side to check on them. Even if we find that children is not feeling well though no fever we can also check on their temperature.
Braun's new thermometer IRT6030 can be on on infants, children and adults. The Braun's new infrared ear thermometer IRT6030 and enhance the brand image, it's easy to use and user friendly. It has night light feature and memory function.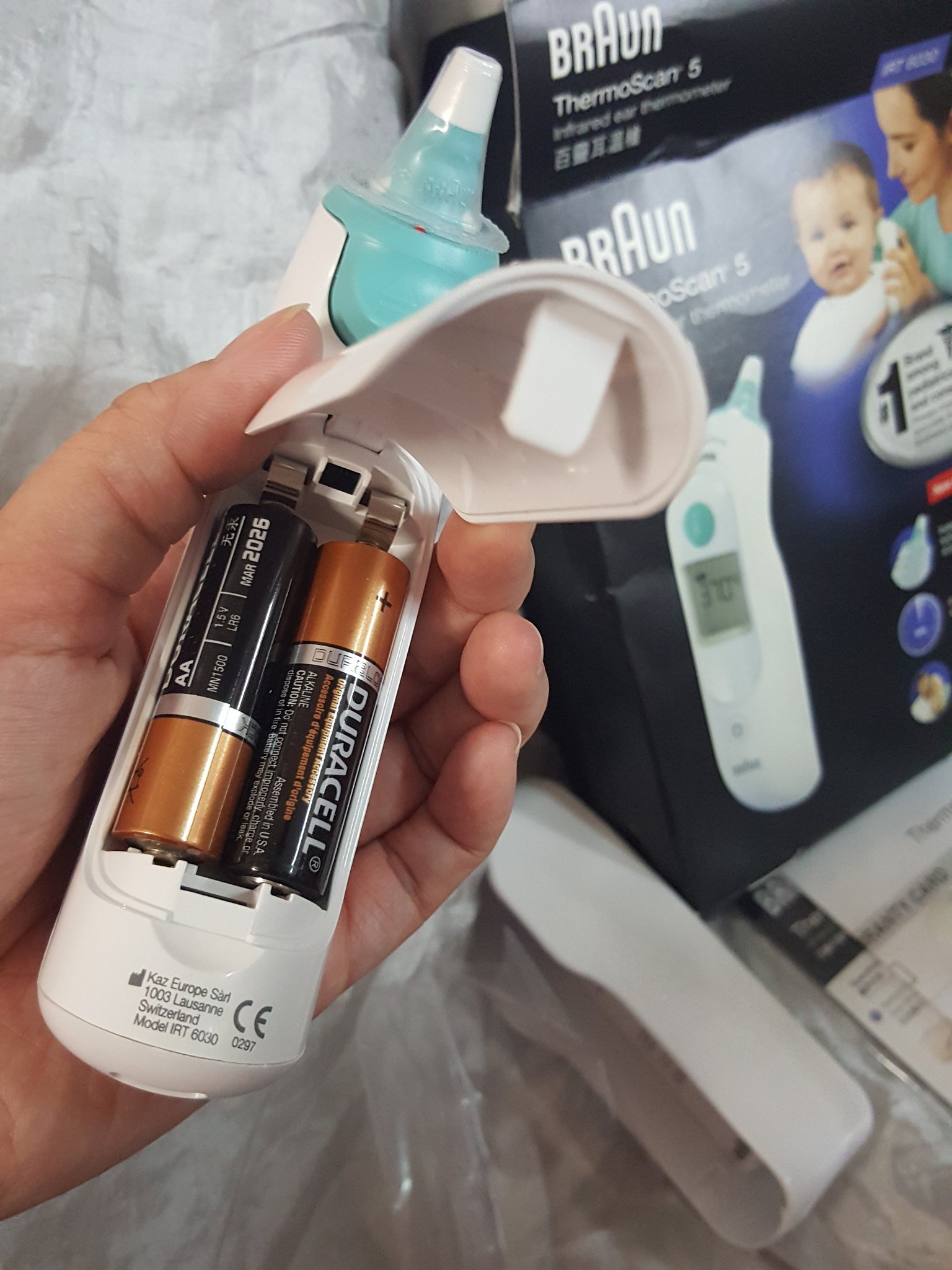 It comes with two 1.5 AA LR6 Duracell Batteries.
How to use?
1. Remove the thermometer from the protective case.
2. Press to the power button.
3. Attach lens filter.
4. Fit the probe snuggly into ear canal.
5. Press and release the Start button.
6. You'll see the temperature displays on it.
7. Take notice of the Temperature measurement.
With unique positioning system, ExacTemp™ techology uses a light and beep to confirm proper positioning.
ExacTemp™ technology uses a light and beep to confirm proper positioning.
It's safe and hygiene, Braun disposable lens filters enable accurate and hygiene temperature taking. Important to take not that the Braun ThermoScan lens filter on the temperature sensor is replaced every time a reading is taken. Braun disposable lens filter to eliminate the risk of cross-contamination and ensure accurate readings. They are designed to fit the Braun range and give total accuracy, unlike generic products which stop the temperature sensor from working properly. Look for the Braun logo on each lens filter to guarantee the most accurate result.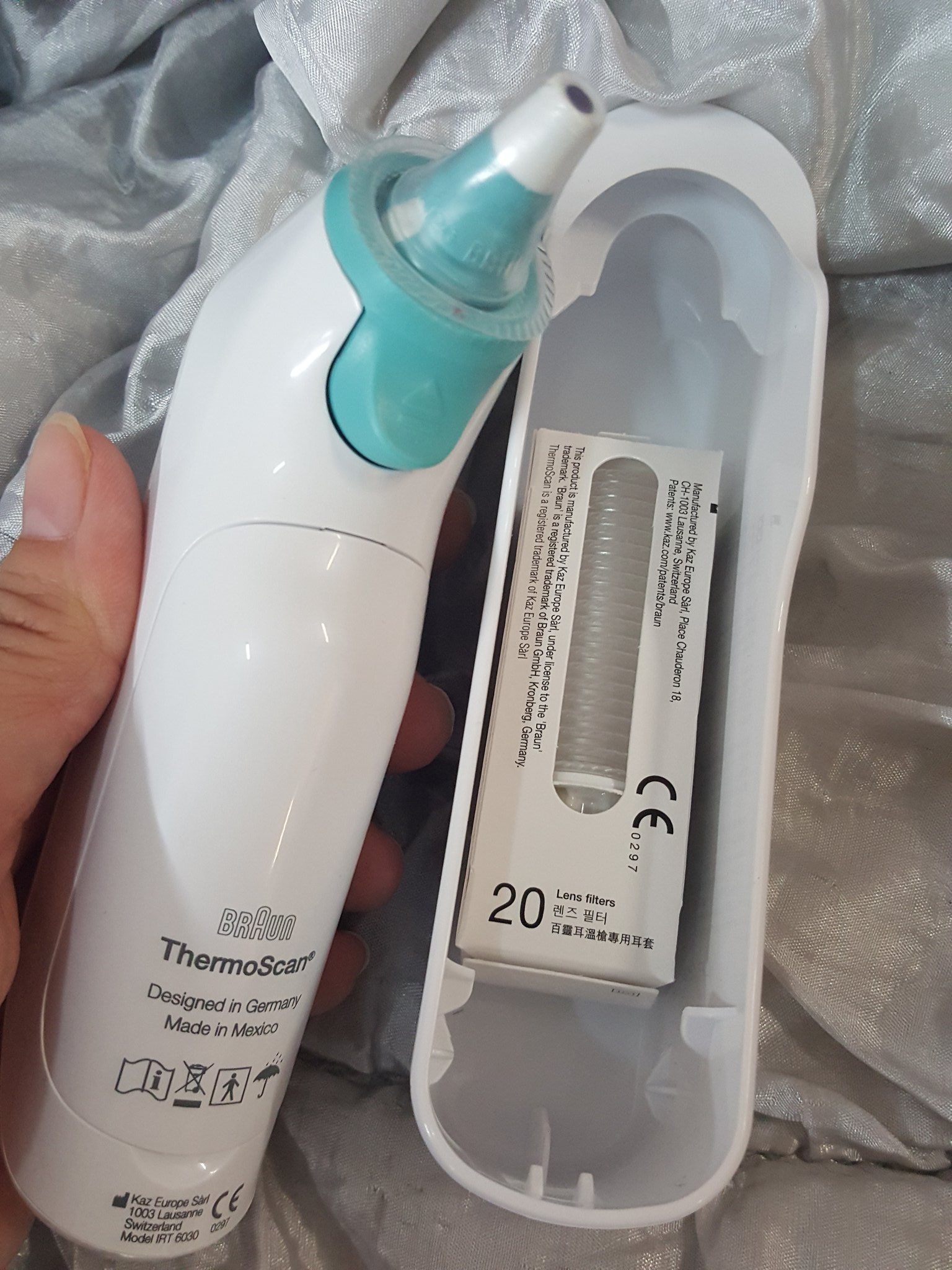 Remove the thermometer from the protective case. Inside the case contain new lens filter.
See below steps to use the lens filter:
Step 1: place a new lens cover on the thermometer tip before each measurement.
Step 2: measure temperature with lens cover fitted on thermometer tip.
Step 3: throw away the used lens filter after each measurement. Eject it by pressing on the butt on below the thermometer tip.
checking my son WL temperature.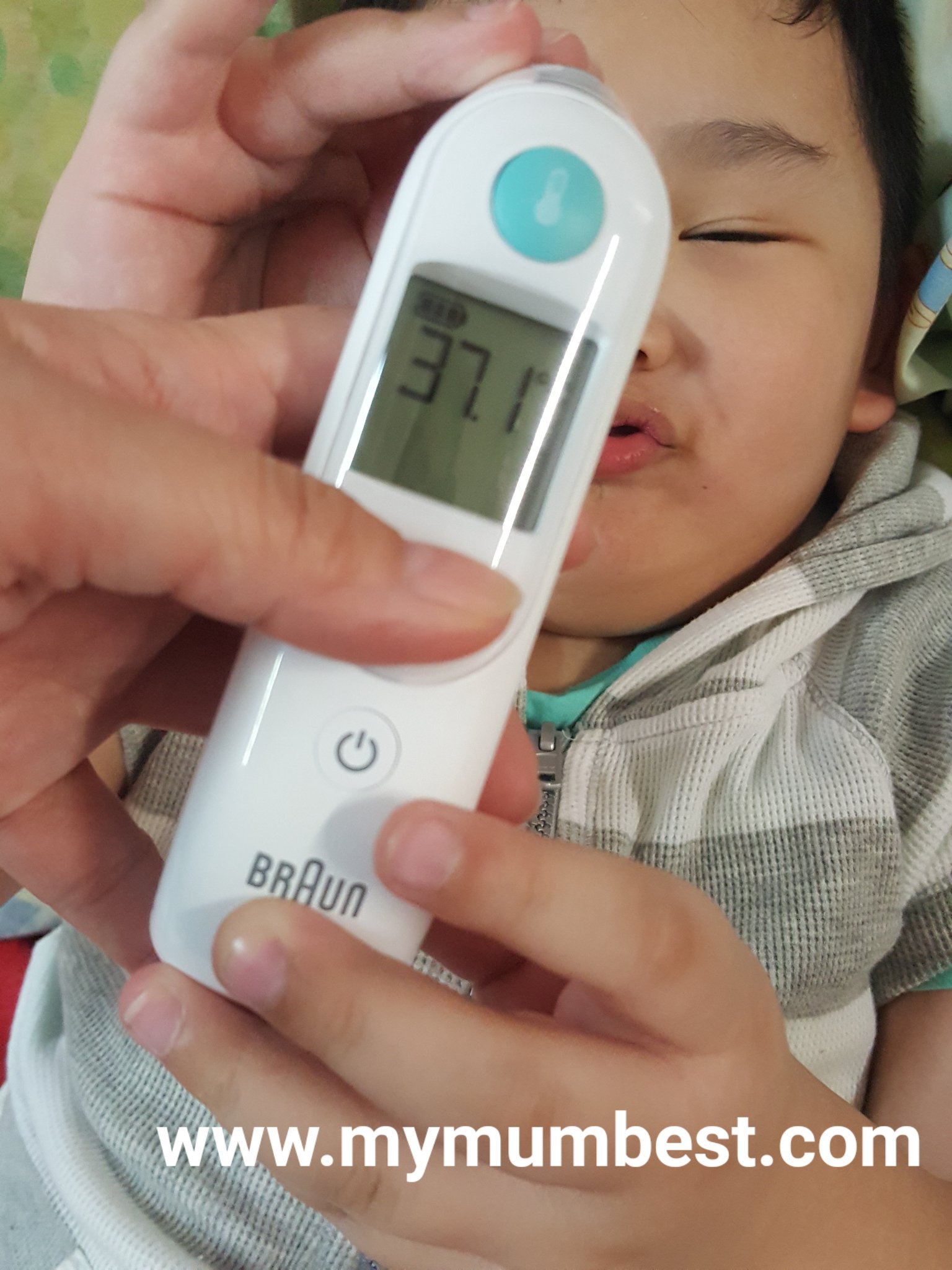 after checking his temperature is normal 37.1
When it comes to accurately taking a child's temperature, doctors trust the precise Braun ThermoScan ear thermometer above all others. ThermoScan provides professional accuracy thanks to its patented, pre-warmed tip. And with its large screen and ergonomic design, ThermoScan is simple to use. Discover why the Braun ThermoScan is the No.1 brand among doctors. Doctor know best.
You can also follow the updates on Facebook https://www.facebook.com/BraunHealthcareMalaysia, don't forget to participate the quiz to win weekly prizes, for more detail you can click on the link above. For more information on the product, please visit the website www.braunhealthcare.com