Speech by Nick Casey Spotlight Creative Content
Christmas is just few months away, I am sure everyone is counting down for the day to come. I like to shop at Spotlight and I have blogged about the
Spotlight IPC
, have you read about it?
Spotlight, reveals their six X'mas on-trend decorator color palates for 2016 through their "Make It Merry Workshop" at Royale Chulan Damansara. It is led by Spotlight's Creative Content Manager, Mr. Nick Casey.
Look at Nick Casey's surrounding of Christmas decaration
Spotlight's Communications Manager, Ms. Eva Daly said, "X'mas is a traditionally known as a time for sharing and giving with family and friends. In the spirit of giving, what better way to spread joy this holiday season, than to create and share personalized gifts with your loved ones?"
Thanks to Spotlight's for the invitation I get to hands on to learning to make X'mas decoration, it's not hard at all. It's fun interactive workshop that we can see demonstration on how to make personalized X'mas gifts and decor by applying simple techniques and using range of items that are affordable and can be easily found at the Spotlight store.
Before the workshop starts, media and blogger take some nice photos of the crafts available on the desk.
I have upload some photo on my
Facebook
, you can click it to view it.
cute X'mas cupcakes which do you like?
Everyone likes to eat cupcake, it's fun as media/blogger can learn the cupcake at the workshop.
Learning to make cupcake
above is my personalized X'mas decoration that I have done on the workshop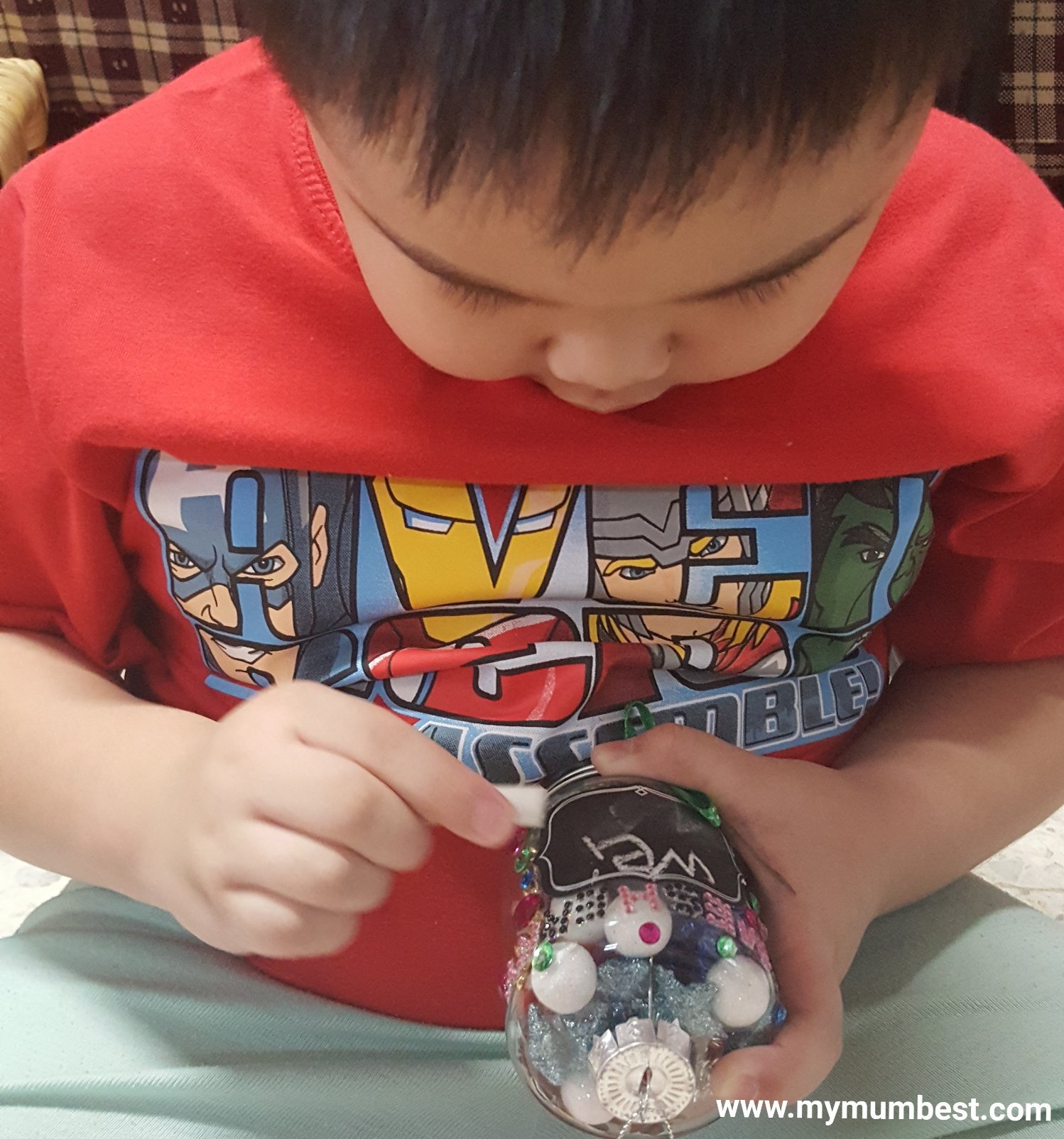 my son's trying to write his name on it using a white chalk.
Spotlight's X'mas 2016 offerings include six unique on-trend decorator color palates across both craft and home ranges namely Merry and Bright, Crafty Nordic, Modern Party, Pop of Gold, Sparking Holiday, and Nordic Getaway.
Thank you Spotlight for the fun Make It Merry workshop,
from left Nick Casey Spotlight Creative Content Manager, me, and Eva Daly Spotlight's Communication Manager.
Don't just read here if you like Spotlight's craft, party ranges and home decorations, you can find them in store starting from September onwards. For more information on X'mas gift and craft ideas, please visit www.spotlightstores.com/my or on Facebook and Instagram @spotlightsores