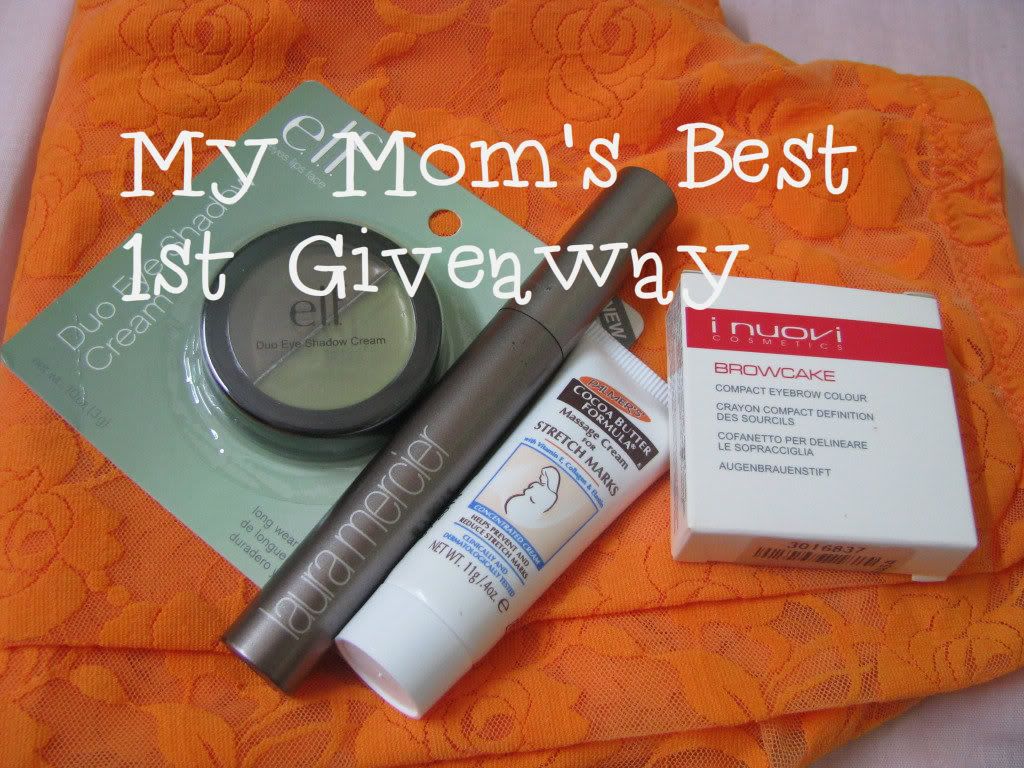 I am sure you are exited to take part in this giveaway, now I have got 52 followers. I can't believe I have been blogging since year 2007, thank you for supporting me all these years. It is a wonderful time to have this giveaway today is my baby boy One Year Old Birthday.
Prize for the lucky winner consists of the following:
Orange legging
Laura Mercier Mascara
Palmer's Cocoa Butter Formula Massage Cream for Stretch Marks
e.l.f Duo Eye Shadow Cream 7102 Olive
i nouvi cosmetics browcake 06814 charcoal
How to take part this giveaway?
This giveaway open to new and follower of this blog, if you are new follower click GFC to follow.
You need to have a blog to take part, blog this giveaway with banner above and link to this entry.
Place the banner at side bar of your blog.
Tag five friends and inform them you tagged them.
Post your entry link in this blog post.
This giveaway open to blogger with address in Malaysia because for easy postage of Prize.
This giveaway ends on 13 July 2012 at 11.59 p.m.
Winner will be announce in this blog, winner is given 48 hours to reply my email or else the prize new winner will be chose for this prize.
I am not responsible for the lost of parcel during courier transit.
Don't forget you can take part in guess how much the baby clothes
here
.
*
Edit 5 July 2012* your blog must be at least three months older to take part!
Find out here on how to earn extra entry. :D