I love jewellery and I am taking part to win He Qi Crystal Designs giveaway, you can click on the link to find out how to take part.
The prize is: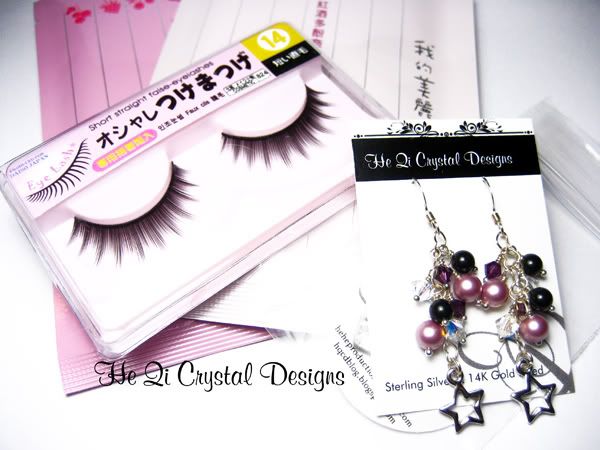 - 2 My Beauty Diary Masks (red wine, mixed berry)
- 1 box of falsies w/ glue
- 1 Pair of Star Cluster Cascades =)
+ (NOT PICTURED): $30 E-gift certificate to www.shopheqi.com
Giveaway ends on 10 Oct, 2010.
Good luck.